You may remember 5econds from one of my previous articles, Drop shippers love COVID-19. I used 5econds as an example of drop shipping store that's attempting to exploit COVID-19 for profit, selling cheap Chinese products from AliExpress for an extortionate price.
I summed up the 5econds brand with:
5econds claim that they "search the world so you can find products you love in 5 seconds". Which is interesting, because not only have they not searched the world for their uninspiring online store, but I also doubt you'll love their cheap shit even for 5 seconds.
At the time I was simply accusing them of selling cheap crap from Aliexpress, but since that article was published things have become progressively worse for the drop shipping website; as it's emerged that they failed to fulfil hundreds (potentially thousands) of customer orders.
Not only does 5econds sell through their own website, but they also sell through Amazon (which gives my Amazon article a bit more credibility).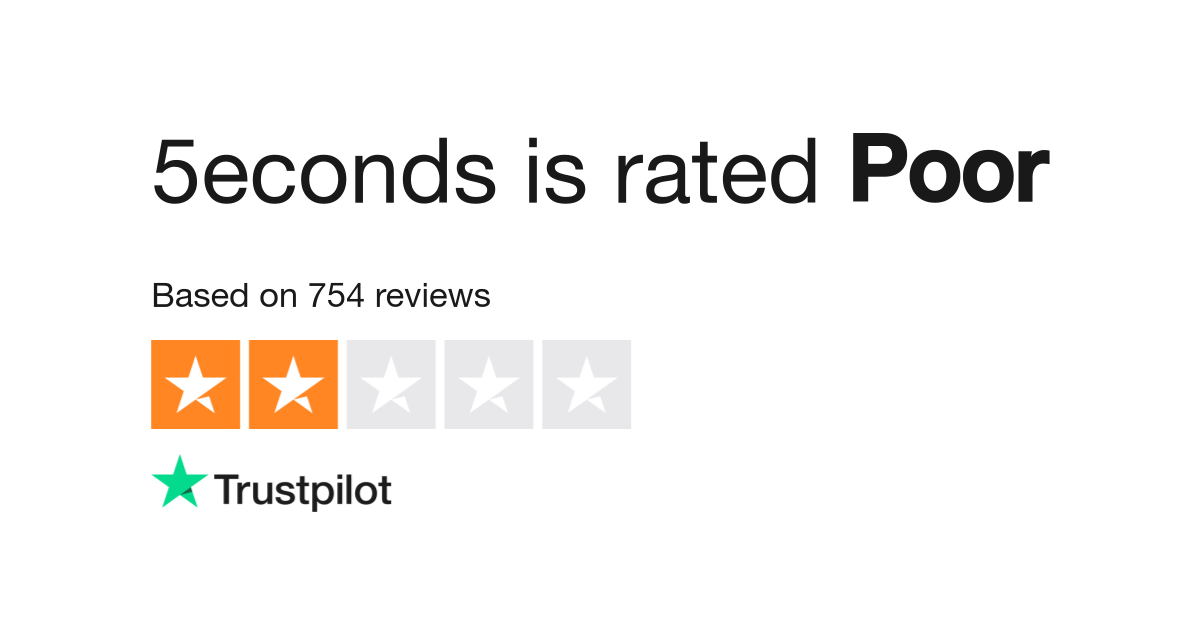 Their Trustpilot page says it all. At the time of writing, there are 327 customer reviews for 5econds, with many customers writing paragraphs detailing their experience with 5econds.
Complaints of orders never arriving, products that don't match what was advertised, awful customers support, cheap quality, ugly designs and so on.
5econds is an example of why drop shipping from China is ultimately a flawed concept. Yes, it's easy to try and the money can be good, but it's a short-term financial solution.
The irony is that with 5econds brand awareness, it could have created a shop that its customers become loyal to (allowing for remarketing and repeat business). However, due to the quality of its products and its inability to fulfil orders, they've destroyed this opportunity.
Subscribe for more: